€

24.00
Upside Down Vol. 2 - WITHOUT TRACKING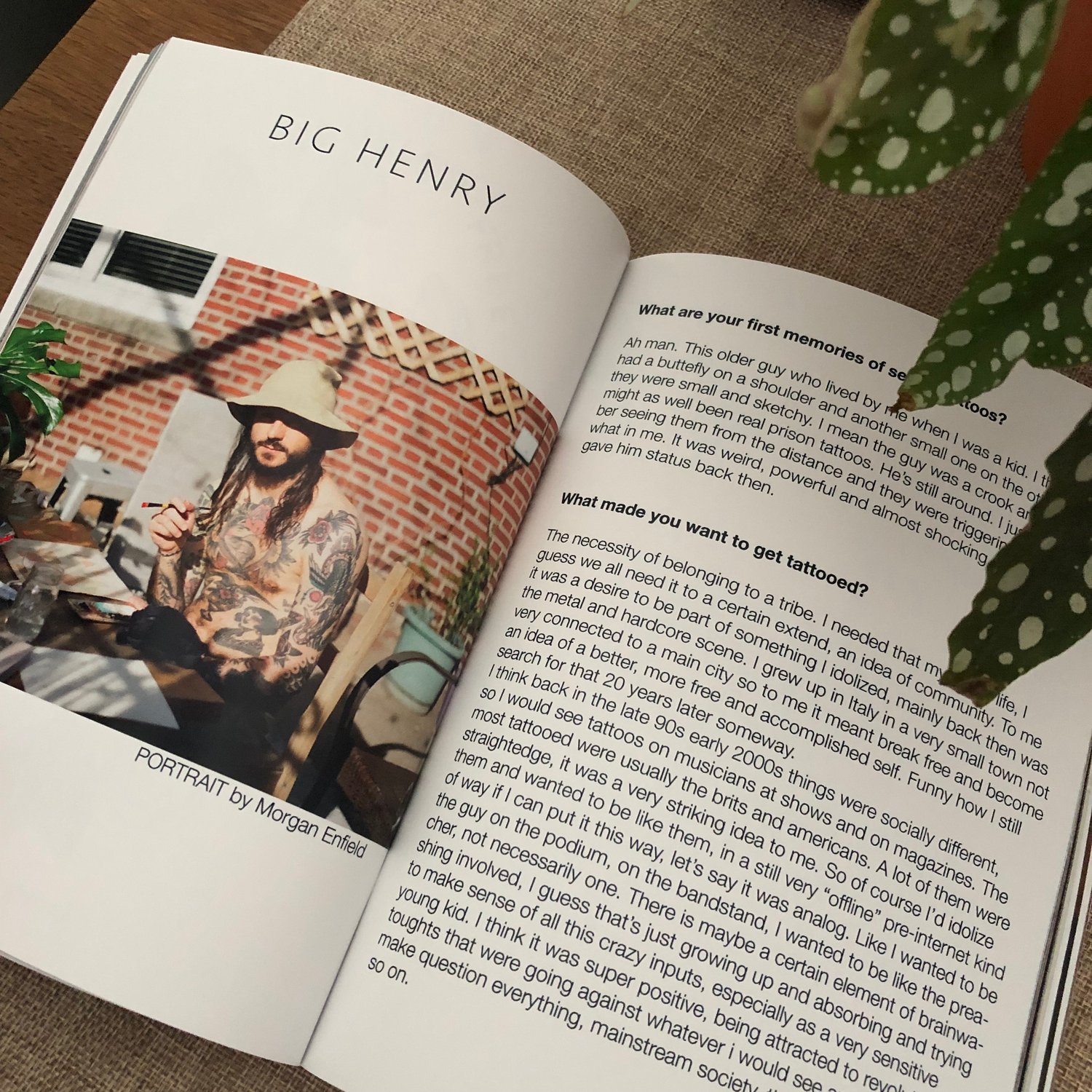 (Shipping costs regard shippings WITHOUT tracking code).
Upside Down Zine Vol. 2 is a publication dedicated to every tattoo lover and enthusiast.
A number full of new contributions, artworks and exclusive interviews!
290 pages of original contents and photos
+ 32 contributions from all over the world
+ more than 15 artworks created for the zine
CONTRIBUTIONS
Alice Totemica | Andre Cast | Anna Sandberg | Arianna Fusini | Austin Maples | Avalon Todaro | Becca Genné-Bacon | Ben Mc Queen | Daniel Lacalle | Danielle Rose | Giulia Bongiovanni | Guen Douglas | Guido GB | Henry Hablak | Iris Lys | Jessica O. | Leonie New | Luca Font | Matt Andersson | Prestileo | Rebecca Vincent | Rio | Santu Horisada | Tato Toby | Thomas Jüptner | Vale Lovette
INTERVIEWS WITH
Big Henry | Brody Polinsky | Chad Koeplinger | Fabrice Cokney | Samuele Briganti | Savannah Colleen
Editing, Ilaria Pauletti | Graphic design and layout, Alessio Moretto
Follow the hashtag #upsidedownzine.
Shipping worldwide.
ATTENTION:
Shipping costs regard shippings WITHOUT tracking code.
If you prefer paying for a shipping WITH tracking code, please purchase the other option you will find on the homepage.
Please contact me if you shouldn't find your country name on the list.